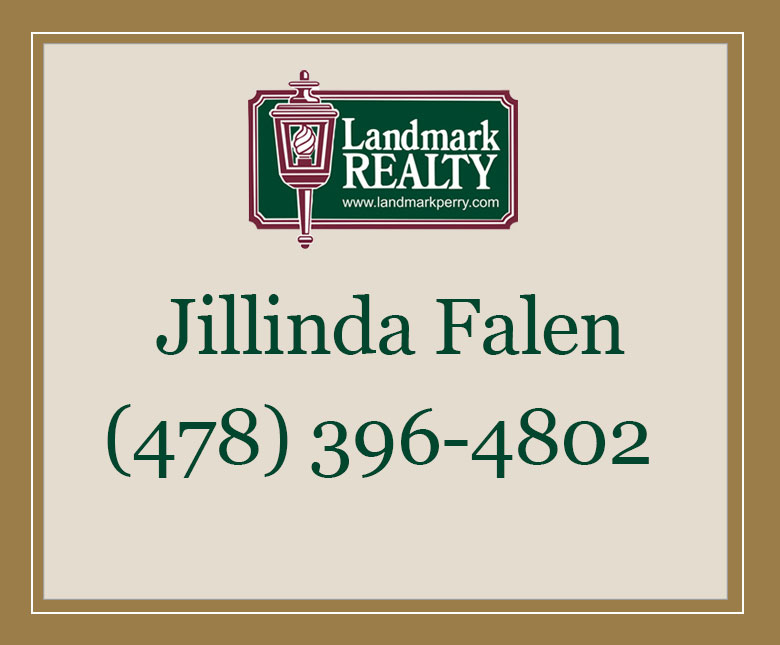 Testimonials
M y name is Jillinda Falen and I would love to help you buy your dream house or investment property as well as to help you sell your current home. I am a multi-million producer, Estate Liquidation Specialist and have twice received Realtor of the year for my board. I was a military spouse for over 20 years, have been divorced and owned my own business. I am a mother and am active in my church and community. I can relate to my customers and work hard for them. I can help you navigate the foreclosure process to get a good deal or help you liquidate your assets and real estate through estate sale services. How can I serve you?
---
Reviews from Zillow users
Jillinda Falen is awesome!! She was our Realtor when we purchased our home and closed May, 2016. She knows the area like the back of her hand. Jillinda, showed us numerous homes over several months. She is very, very good at what she does and the advice she gives. Because of her we were able

 

to purchase our home at a price below the appraised value saving us $10K. I highly recommend her as a realtor, a professional, honest, trustworthy and caring person.

What an awesome experience from beginning to end! Jillinda held my hand from listing to close. She is a very knowledgeable agent. If I were to buy or sale in the area again, I would be sure to call on her expertise. Professionalism stands out as one of her greatest qualities. I am so thrilled

 

that God allowed our paths to cross.

She found an incoming buyer, let them view our house and before we knew it we negotiated the deal and the house was sold. We had an estate sale and closing went smoothly. It happened so fast but it all went well thanks to Jillinda.

Jillinda was recommended to us by a mutual friend. She was helpful, honest and hard working. She was very knowledgable and connected in the area which was beneficial to us since we were new to town.

My family and I originally did not want to use a real estate agent but after meeting Mrs. Falen and looking back at the process now, and after purchasing a home, we are glad we did. Mrs. Falen was extremely helpful and we never felt like our time was being wasted. She made the process easy and gave

 

us a peace in buying a home that I did not believe existed. We would not only recommend people to use Mrs. Falen, but we would argue that there is no better option.

Jillinda Fallen helped me find my new home and is helping me sell my parent's home. She has not only been professional, but she has been supportive on a personal level. Both of my parents passed away and left me with an estate that was too overwhelming to handle. When I decided to sell my parents

 

home, I also decided to have an estate sale. This was a very difficult decision because this was the home I had grown up in and the things I grew up with. Jillinda has been extremely patient with me throughout this process because I couldn't decide on a date for the estate sale. She was a shoulder to cry on and never pressured me to make any decisions. She and the ladies who have helped her go through my parents things for the sale have been respectful and thoughtful of my feelings and my parents things. It's not easy allowing complete strangers go through fifty years of personal items, and I appreciate that they never made me feel uncomfortable during that time. I plan to use Jillinda again when I sell my other house! Thanks Jillinda for everything!

Jillinda went above and beyond when we bought our house, so it was an easy decision on a realtor when we were ready to sell! She is so knowledgeable and always there any time you need her whether it's to ask a question, offer an ear, or talk you down off the ledge during the stressful days. She is

 

great and would definitely contact again with any realty needs!

When we contacted Jillinda we did not know her or the area we were planning to move to. Her knowledge of both the area and the market were a great help as we made our move. She showed us houses we were interested in and recommended other homes for us to try as well. Despite the length of time we

 

spent looking for a new home, her positive attitude never faltered. Her helpful, comfortable, and friendly attitude went a long way towards helping to make this move a positive experience. I would heartily recommend Jillinda with absolutely no reservations

Very professional and determined. We had an offer on our house and sold within a month.She worked with us and the other realtor to negotiate a deal that was beneficial for us. I would highly recommend Jalinda to anyone buying or selling property in Central Georgia.